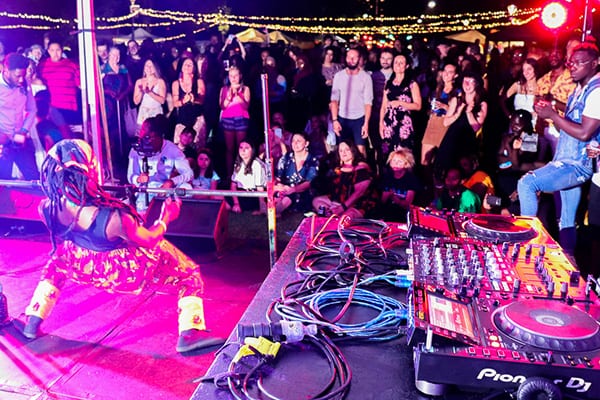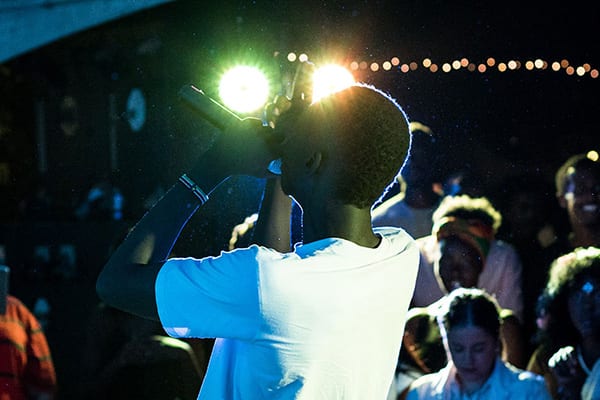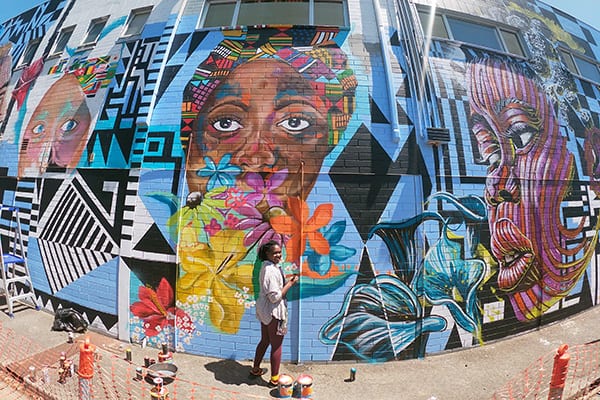 A better world through creativity
Sanaa is a multidisciplinary cultural Arts collective based in Adelaide. A not-for-profit, we host a range of art programs within the community including street art, music, performance, workshops, story-telling, festivals, exhibitions and fashion shows. Working with a diverse range of artists from across Australia and internationally, Sanaa promotes art as a tool for social change.
From Africa to Latin America, Iran and onto Australia, Sanaa artists cultivate values of curiosity, empathy, respect and responsibility. From humble grass-root beginnings we have grown, and now reach audiences in excess of 5000 annually through our different events and initiatives.
Initiated by Australian Victoria Lewis, Sanaa was inspired by a journey to East Africa in 2015 to film a short documentary exploring the positive power of art in the community. Travelling to the informal settlements of Nairobi – Kenya, and then onto Moshi and Dar es Salaam in Tanzania, Victoria met with a multitude of artists who were using art to create positive change in their own communities. From political street artists, to fashion designers, ballet dancers and visual arts, art made a hugely positive impact on many of the young people that were met. From this, Sanaa was created to bring the artists and their powerful works over to Australia to introduce our communities to other cultures, experiences and connections through celebration and education. Sanaa is now delivered by a passionate group of creatives from the South Australian community.
Encouraging greater social cohesion through creative expression, Sanaa's ability to bridge cultural gaps within Australia by delivering first hand experiences from migrant and ATSI artists to the community is a cause worth celebrating.
In March 2019, South Australians who have made an outstanding contribution to multiculturalism were toasted at a gala ceremony at Government House. Sanaa was among the winners and were recognised for their contribution to raising awareness around the benefits of cultural diversity to society, and our way of life. What the judges said, newcomers who burst into view as a vibrant, engaging and inclusive celebration of diversity.
In March 2017, Sanaa Street Festival was awarded Most Outstanding Event for Adelaide Fringe 2017, and achievement which set the standard in the years following.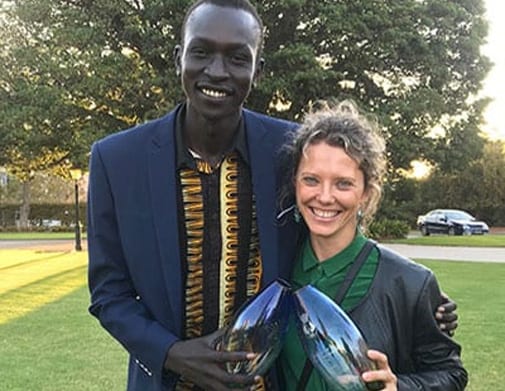 Sanaa Founder Victoria Lewis, alongside Gabriel Akon – aka DyspOra, also involved in the Sanaa platform and was awarded the Youth Award for his ongoing work in the community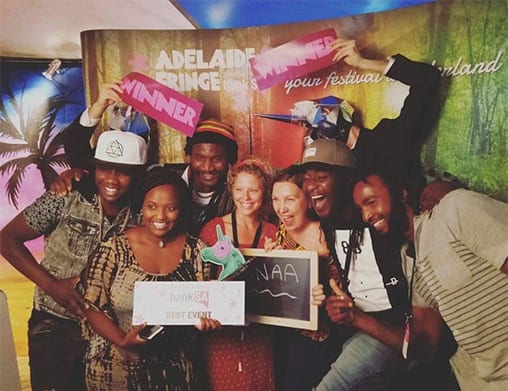 Sanaa team celebrate their win and the Adelaide Fringe Awards in 2017.
Our Sponsors
Thank you to our ongoing Sponsors. Without their support, this would not be possible.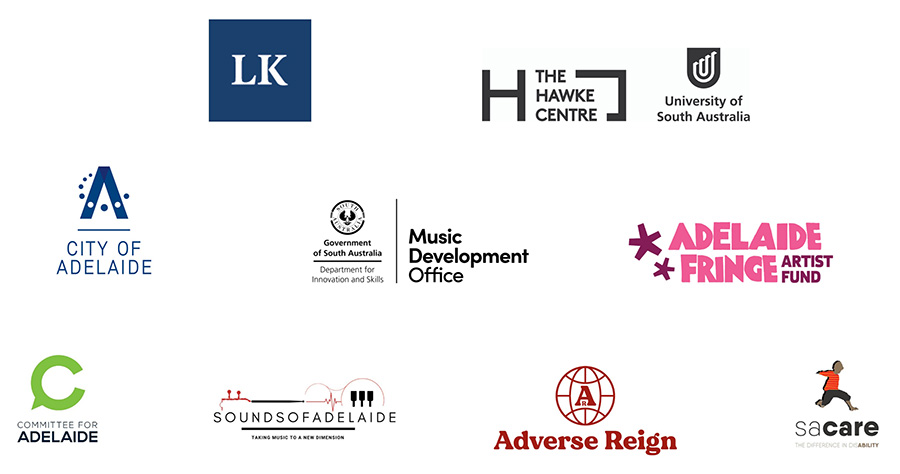 Acknowledgement of Country
We acknowledge and pay our respects to the Kaurna people, the traditional custodians whose ancestral lands we gather and operate on. We acknowledge the deep feelings of attachment and relationship of the Kaurna people to country and we respect and value their past, present and ongoing connection to the land and cultural beliefs.